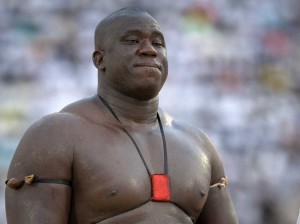 The Senegalese wrestler Yekini considered as the "king of the arena," declined the offer of a developer who proposed to tackle Muhammad Ndao said Tyson.
He believes that his opponent is not at its height: "There is no question. I manhandled and knocked him twice. He has no will. "According to the information from the Senegalese site Seneweb, the wrestler would rather be ready for the "fight of his life" against the former "lieutenant" of Tyson, Eumeu Sene, if he happens to beat Modou Lô.
This decision reflects Yékeni's thirst to reign as the absolute master in the arena. For this he must fight the only one who could defeat the one who defeated him, Balla Gaye (very young tactical wrestler). Yékeni is even available to see his character down to achieve his ends.
For his part, Ness defeated by Thienaba said he missed his "final exam" but does not necessarily decrease arms.