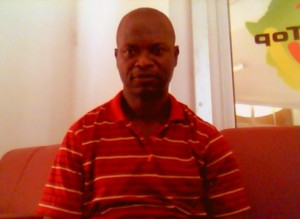 After Togo's first participation to the Ski World Championship held at Val di Fiemme in Italy from February 20 to March 3, 2013, the only country representing the African continent has reported on the performance of the young Togolese Akpédjé-Viossi Gervacio Maajah alias "Jayjay". In an exclusive interview with Africa Top Sports, the Secretary-General of the Togolese ice sports and ski, Ramanou Mawuli said he was aware of the mixed results of the athlete.
"We created the federation, there is barely a year. We are fortunate to have such an athlete who has already competed in Germany. The International Federation after studying him record assigned him a number,that is already important. The result was not good enough, "he said before recalling the positive sides of the athlete:
"We are last but in a good way. What is interesting is that he finished the 10 km race (1.5 × 6). The second round was the 2X15 Km but unfortunately he was unable to finish. We programmed to go till 50 km, but he did not participate to it. For a beginning, it is not desirable that we go up to this level. Already 10 km is important for a first participation. "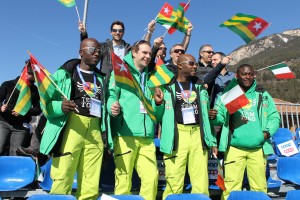 Born in Togo in 1986, Jayjay emigrated to Germany at the age of 8 years. He will engage in skiing after a failure in his attempt to pursue a career as a footballer.
He enters a skiing school, the Powderworld. Turned pro in 2012 after the creation of the FTSGS in 2011, Gervacio has been able to compete with the best in his discipline and appreciate the work to be done to reduce his time during the next appointment.
[youtube]http://www.youtube.com/watch?feature=player_embedded&v=WwwTZ3TtNv8[/youtube]