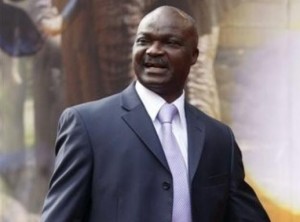 The former Cameroon international, Roger Milla in an interview with the website camefoot.com does not exclude the possibility of ending up at the head of the Cameroonian Football Federation.
The former AS Monaco player said he is not interested in the job but he willingly would hold if it is the Head of State who so requests.
"If I wanted to be President of the Cameroon Football Federation, I would have struggled for being it a long ago. Personally, it does not interest me. Unless the head of State asked me to do. I tell you sincerely. So, we first sweep, clean our house, clear the cobwebs, cockroaches that are in there. And then we will ask the Cameroonians who want us to regain our level of football to stand. Wherever you go, there is more respect for Cameroon, "said Milla.
The federation president Mohammed Iya is suspended for seven years in the administration of any public company for mismanagement discovered in the Cameroonian society Cotton (Sodecoton).