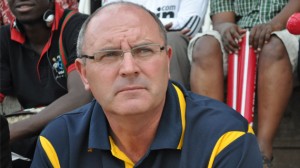 "The Federation of the Ugandan Football Association (Fufa) informs the public that a notice of termination was given this Monday, April 8 to coach Roberts Williamson. Today's meeting of The Emergency Committee of the Fufa decided in accordance with the contract of employment and other labor laws under the Employment Act in Uganda. "
It is through these words that were meant the dismissal of the Scot Bobby Williamson, coach of Uganda.
In charge of the national team for four years, Williamson pays the 0-2 defeat against Liberia in March, as part of the World Cup 2014 qualifying.
Uganda is bottom of their group with two points in three games.
A call for applications will soon be launched to recruit a new coach.