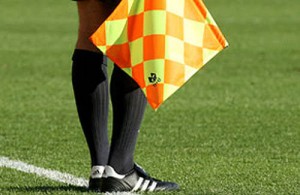 The Burkinabe Arbitration is in mourning. Ouangraoua Moumouni, international referee, died Tuesday in Ouagadougou, in a test of physical conditions in the organized training of elite arbitrators appointed by the FBF (Burkinabe football Federation) and FIFA (International Federation of Football Association).
Information confirmed to us by Moussavou Billa, a journalist on the Canal 3 television. According to reports, the man fell during the test. Transported to the hospital, he did not survive.
Secretary General of the North Division of the UNAF (National Union of football Referees), Ouangraoua Moumouni will be burried this afternoon at 16h GMT.