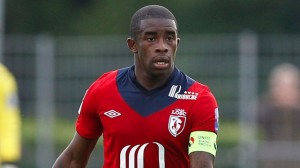 Riding on a wave of victories (seven in eight games), Lille is called for the battle for Champions League qualification. Fifth in League 1 after 31 days, with 52 points, the Great Danes will host Olympique Marseille on Sunday for the clash at the top of the 32th day.
Guest of "Luis Attack" on RMC, Rio Mavuba hopes that OM, second in the standings will not recover its playmaker, Mathieu Valbuena for this match "No disrespect to the other, it is sure that it would be better he was not there. He makes a huge season, he is one of the most critical of his team ", says the Lille captain.
At one point to the third step of the podium occupied by AS Saint-Etienne, Lille can significantly reduce the gap with OM in case of victory and increase its chances of podium in the final sprint "Sunday will be a milestone. If we win, they will be over two points from us. But it is a tough team and they're not going to release anything at seven days to the end … "
Winner of Lorient 5-0, Lille's attack will have to face the Marseille defense which has not conceded a goal since four games.