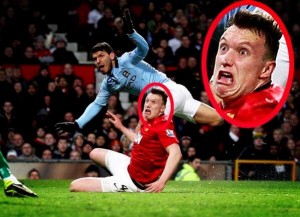 Do not worry. The guy has not seen a ghost. It was on Monday in the derby between Manchester City and Manchester United (2-1).
The Reds defender Phil Jones is overtaken by Sergio Agüero who will beat De Gea for the winning goal of the Citizens.
The English cameras capture the image of the head of Jones when the Argentine striker's shot deceives his guardian.
The least we can is that he is terrifying.