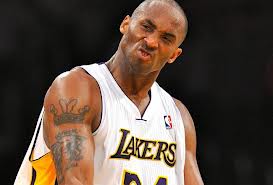 He seems to hide his qualities but no. Kobe Bryant had been rather quiet during the first three quarter time with only 7 pts face to Hornets.
Then in the money-time, he put his cloak of super scorer by compiled 23 pts!
Before that, Bryant was saved by completing the sheet statistics with 6 rebounds, 6 assists and 5 steals.
A new quality performance for Bryant, and especially a very important victory for the Lakers in the playoffs.
Here is the video:
http://www.youtube.com/watch?v=wDBo7V965t0