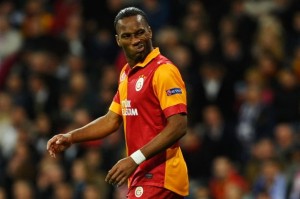 Crazy game to the Telekom Arena of Galatasaray. When we thought the case resolved after the first leg (3-0), Real Madrid became very scared in the second half against the Turks.
Cristiano Ronaldo had his team placed into orbit in the 7th minute in the first period.
In the second part, Galatasaray wakes up and scored three goals. The first by Emmanuel Eboue who sent a missile in the cages Lopez.
Wesley Sneijder who had gone close to the edge a few minutes earlier scored then.
Didier Drogba discreet hitherto ignited the stadium with a third goal. But this is not enough since in the stoppage time, Ronaldo scored his 11th goal and destroyed the chances of Galatasaray back in the game.
Final score 3-2 for the Turks.