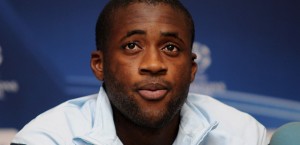 "Hello, I'm Yaya Touré. I need 700 bottles of perfume for a feast that I'm organizing Saturday for my fan club. It is urgent. " This is the call received by the French company of perfume "Eleven" last Thursday, March 21. On the line, someone who is pretending to be the Ivorian international of Manchester City, Yaya Touré. He indents for more than € 30 000.
To make it, the impostor exchange emails and phone calls with the French factory and requires the best treatment:
"I want what is the best, regardless of price."
The Director of the small French company did not yet discover the trickery:
"I thought he was earning so much money …"
The next day, the French company of perfume "Eleven" receives by mail a copy of a transfer order header to a major UK bank. The Director and his staff have suspicions. In searching on the Internet, they discover that a fake Yaya Toure has already cheated other European companies operating in the luxury sector, including a Luxembourg cellarman who sent € 26,000 of fine wines in London without ever being paid. They escape a catastrophy!