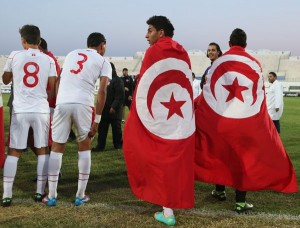 The Carthage Eaglets won their first points Saturday in this edition of Afcon U17. Opposed to Botswana, Tunisia did not take long before finding the fault.
From the first minute, Firas El Arbi scores. Sounded, the Botswana defense shambles its football and was granted a penalty four minutes later. The same El Arbi seized an opportunity to score his second goal.
This goal wakes a little bit the opposing team that reduced the scoring at the 20th minute by Tumisang Orebonye. Only bang in this section.
In the second period, the Tunisians add a third goal by Hazem Hassan Haj.
The two Maghreb countries are leaders in this group A. Morocco is first followed by Tunisia (3 points). The Atlas Cubs had splashed Gabon right at the opening 4-1.
This Sunday, the group B competes. Nigeria faces Ghana and Côte d'Ivoire will be opposed to Congo.
CAF has already penalized age frauds.