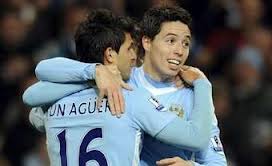 After some difficulties in the beginning of the season, Samir Nasri is visibly fit. Illustration of a goal against Chelsea in the qualification of Manchester City in the final of the England Cup. The French is satisfied with his performance.
"Now I'm playing very well. I am in full confidence. I would have liked to play like that early in the season but I had a few injuries that stopped me. I try to do my best for the team. We will fight till the end and do everything to win the Cup," he told Sky Sports.
Manchester City had eliminated Chelsea despite a wonderful goal from Demba Ba.