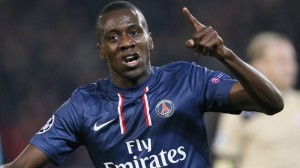 Hero in the victory of Paris Saint Germain against Troyes at the 32nd day of Football League 1, Blaise Matuidi redid the match that his training delivered and lost against Barcelona in the quarter-finals of the Champions League. The former St Etienne player saw a Barça with two faces.
"In Barcelona there are two teams: one with Messi and one without Messi. We were closer to our objective when facing them. In the semifinals, they will meet very heavy team. Bayern made a very big season. I think Bayern is favorite, "he said on the set of Beln Sport Sunday.
Lionel Messi has only played the first half of the first leg match (2-2) and less than half an hour a week later (1-1), and in his absence Barça conceded 3 goals by PSG and has scored only one on the 3.