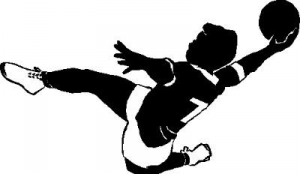 The International Handball Federation (IHF) announced Monday the groups in anticipation of the draw for the 2013 World Championship of handball under 21 which will be performed on April 18 at 19:00 at the Coliseum Club of Sarajevo.
Algeria is housed in the 6th group alongside Kuwait, Hungary and Serbia. The first group is made of Tunisia, Spain, Croatia and Congo.
The Juniors Greens got their ticket for the World tournament by finishing fifth in the Championship of African Nations which took place in Côte d'Ivoire in August 2012. Twenty-four countries will take part in the World Championship 2013 to be held in Bosnia from July 14 to 28. The first round of the competition will take place in Banja Luka (GR: A) Ljubuski (GR: B), Sarajevo (GR: C) and Zenica (GR: D).
The Twenty-four qualified teams will be divided into four groups of six. The top four from each group qualify for the knockout finals, while the fifth and sixth placed teams will play the President's Cup.
The six groups before the draw:
Pot 1: Spain, Croatia, Tunisia, Congo
Pot 2: Slovenia, Sweden, France, Germany
Pot 3: Switzerland, Russia, Bosnia and Herzegovina, Brazil
Pot 4: Qatar, Denmark, Egypt, Argentina
Pot 5: Korea, Netherlands, Angola, China
Pot 6: Kuwait, Hungary, Algeria, Serbia.