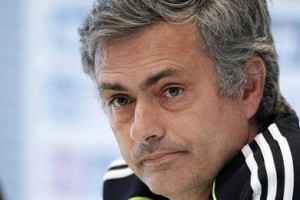 José Mourinho announces his departure from Real Madrid. We knew that the Portuguese coach wanted a change of air. Special One, has confided: "Next year, I will go"
He said increasingly that he should recover the Chelsea bench, less than three years after he took office at the head of the Madrid club.
Note that he also hopes to qualify his club for the final of the Champions League -. His team will play against Borrussia Dortmund.
The track of PSG seems to go away.
Didier Drogba had always thought that he would come back to Chelsea to finish the started job ..