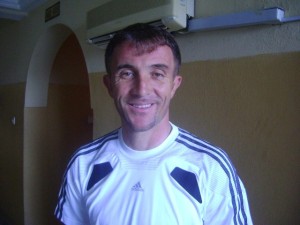 Another head falls after the third day of the World Cup qualifying in 2014. Rwanda beaten at home by Mali (2-1) announced the dismissal of the Serbian coach, Milutin 'Micho' Sredojevic. According to the federation, this dismissal is secondary to the poor performance of the national team.
Appointed at the head of the Amavubi (Wasps) in 2010, Micho has never really been successful. "Rwanda has not won the Cecafa for two years we did not qualify for the last two Afcon and we will not go to the World Cup with in the light of the actual results," said Michel Gasingwa, secretary general of the FERWAFA (Rwandan Football Federation).
Added to the poor performance of the team, Serbian coach is criticized for not respecting his contract. He has already applies to lead the reins of Kenya.
And for the departure, the Ugandan coach has provided him some ideas. Micho knows very well the country of the Skulls for having led the Club of Villa between 2001 and 2004. He has also passed through South Africa at the head of the Orlando Pirates.
This is the fourth coach to leave office since the last day of the qualifying for the World Cup. Liberia, Namibia and Uganda have also lost their coaches.