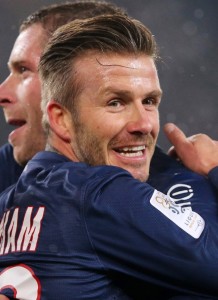 We play in the Coupe de France tonight. Bordeaux has just won on the score of 3-2 in Lens. A nice feat that reassures its worried president.
In the other match, Evian TG forced PSG to play the extension and to engage in a penalty shoot-out. PSG opened the score with a goal of J. Pastore (8th). The latter is a Coupe scorer!
Evian was back in the game thanks to the Tunisian S. Khlifa (43rd)
Note that David Beckham was out in the 67th minute and he is still there without scoring any goal… He could have scored if he had stayed on the field and he had played the shot on goal.