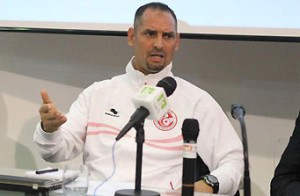 Apart from its missteps against Côte d'Ivoire which is playing against Morocco, Nigeria atomized its opponents in Group B of the Afcon U17 (6-1 against Ghana and Congo 7-0).
In the semifinals, the Golden Eagles will face Tunisia. And for the Tunisian coach, Soltane Abd El Hay, Nigeria "is a true African team, which combines physical strength and enormous technical quality," he said on the Tunisian National Radio.
However, if he is aware of the Nigerian qualities, the coach of the U17 Carthage Eaglets will not leave defeated in the semi-finals "If we play to our true level, I think we can beat them and qualify for the grand final, "he said.
If the qualification for the final is validated, Soltane Abd El Hay "hopes to face Morocco".
The Moroccan team at its side crosses the spikes against the Ivorians in the other semifinal.