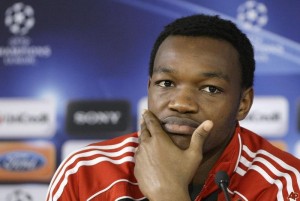 Steve Mandanda cut short the rumors of his coming on the Rock.
Boasting a release, the guardian of the OM, according to some information, is coveted by AS Monaco (leader of the League 2), of the Russian magnate, Dmitry Rybolovlev.
An issue little even unwilling for the French international categorical about it after the victory (1-0) against Brest, 32th day of League 1.
"Contact with Monaco? No, it is not serious. And even if it were true, I would say no. I am well here; the club moves forward, leaders trust me. If I am to progress, I will go to a bigger club than OM, but I do not ask myself the question at all, "he said.
The Marseille captain symbolizes the current defensive strength of the group.
With six games without conceding a goal, he enjoys his unbeaten record in the league.