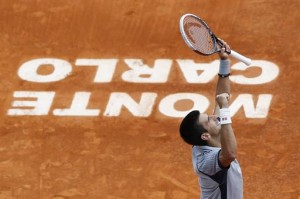 Novak Djokovic is the new boss of tennis on the Rock.
The World No. 1 won on Sunday the final of the Masters 1000 Monte Carlo against the eight times defending champion Rafael Nadal beaten in straight sets.
Well into the 14th face to face on the red surface, the Serbian leads 5 games to 0 in the first set before Nadal could pull two games. Insufficient, however, as the world No. 5 who defeated Tsonga in the semifinals, could not prevent the termination of his last opponent 6/2.
The second set was very hard but Novak Djokovic handled it 7/6.The Serbian and won the 2013 edition of the Rolex Masters in Monaco after 1hr 52 min, suddenly putting an end to eight years reign of the Spanish on the Rock.
This is the third victory of Novak Djokovic on the clay against Nadal over 14 confrontations!
Here is the one who announces a season on clay rich in suspense.