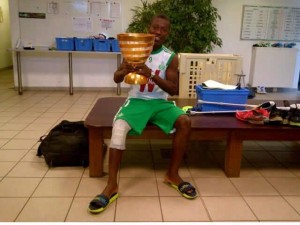 Saint-Etienne won the League Cup 32 years after by beating Rennes on Saturday in the final thanks to a goal from the Brazilian Brandao. And it is the Gabonese Pierre-Emerick Aubameyang who offered this opportunity of scoring to the former player of Cruizero.
Absent from the final due to injury, the Ivorian Max Gradel also tasted the party. The St Etienne player injured on his knee and out for the rest of the season, received the trophy from his coach, Christophe Gatier who had promised it to him.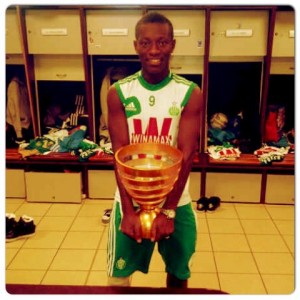 "I say a HUGE THANK YOU to you all for your messages of support and encouragement after my injury; I'm treating myself and I promise to come back stronger than ever. It was a pleasure to find the Étrat this morning with this beautiful League Cup trophy won last Saturday "Max Gradel posted on his facebook page.