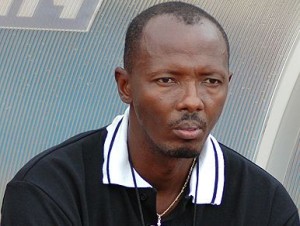 Eric Nshimiyimana will be the new coach of Rwanda. It is the decision of the Rwandan Football Federation, which had dismissed the Serb Miludin Sredojevic from office for lack of results. The former assstant will lead the Amavubis to Mali for the match of the fourth day of 2014 Brazil World Cup playoffs.
"It is Eric Nshimiyimana, previously Assistant of the resigned coach who will manage the next game. For the moment we can not reveal the goals that the Federation and the Ministry have defined him. About our preparedness plan, by next week, we will know a little more about the strategies of the next two games, after consultation with the coaching staff … Play to win; this is the philosophy of Rwandans. Whether it is against Algeria, Benin and Mali, we will play to win, "said Celestin Ntagungira, President of the Rwandan Football Federation (FERWAFA) on International Algerian Radio.
Rwanda has 1 point after three games in Group H.