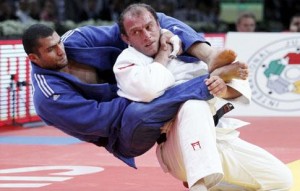 Egypt was the author of a fine performance at the last African Judo Championships which were held in Mozambique.
The Egyptians have almost handled this 34th edition. The Pharaohs version of judo has managed to retain their title of African champions in men. The men's team has ranked first by winning three gold medals. Similarly, the land of the Pharaohs won two silver medals and three bronze medals.

In women, the gift of the Nile has just won one bronze medal. Egypt finished third in the final standings overtaken by Tunisia (first) and Morocco (2nd).
"This ranking is due to the fact that the women's selection has won no gold medal. The Tunisian and Moroccan selections comprised strongest women's teams. For example, the Tunisian team won alone, five gold medals, "said Mounir Farid, the executive director of the Egyptian Judo Federation.
"With this performance, the selection has been able to achieve the objective of this tournament, which is to assess the level of judo and know the strengths and weaknesses of selection after a long break. This good harvest proves that the selection is able to achieve good results in two major tournaments of the season, namely the Mediterranean Games in Turkey in June and the World Games in Brazil in August, "added Mounir Farid.
"This result shows that we are on the right track. The selection happened to return in force on the African scene and resume its fighting spirit. This is a good start that will encourage them to do better in the next World Games in August", concluded Farid.