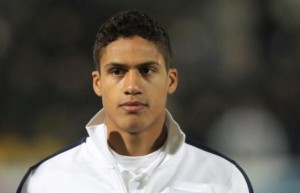 Raphaël Varane ready to face Borussia Dortmund this afternoon in the semi-finals of the Champions League. The Martinique who proved good this season with Real Madrid should keep his place in the central hinge of the Casa Blanca.
Asked about the opponents, the Caribbean remains cautious vis-à-vis the Germans. The tricolor defender does not underestimate the Dortmund. Varane has not forgotten the two matchups against the the Ruhr club during the group stage, last fall.
"Winning the Champions League is a dream. But Dortmund is a very good team and it's not a coincidence to find it at this stage of the competition, "he explained on the UEFA website.
"We know from the group stage they have a quality team and I have to be strong and play my best. "
The player of nineteen years old also spoke about his fondest memories on the Cup with big ears. With, of course, the magnificent goal of Zinedine Zidane in the final eleven years ago.
"The fly of Zidane is the first thing that comes to my mind," he was excited. "I have memories of watching the Champions League when I was a child in France. We all support different teams and these were good moments. Great memories. "