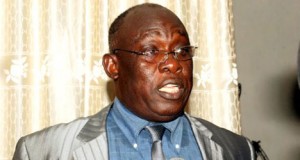 The undeclared war between the president of the Senegalese Basketball Federation, Baba Tandian and Aya Pouye, the new president of Zone 2 and member of the steering committee of the Senegalese federation mounts in intensity over days.
The appointment of Aya Pouye Saturday as President of Zone 2 which includes new countries such as Senegal, Mali, Cape Verde, Gambia, Guinea Bissau, Guinea Conakry, Mauritania, Sierra Leone and Benin has sent Baba Tandian out of its torpor.
Interviewed again by AfricaTopSports, he maintains his words, "Aya Pouye has no value. She will not fulfill her mission. She cannot ensure her position as president of the club in Senegal, how can she do more with zone 2. In any case we cannot feel concerned by this appointment because we had appointed Pope Banda Ndiaye and not Pouye Aya. Let Fiba Africa will have to sort things out itself. As  the four persons nominated to appoint the president of Zone 2 have just set a mess… "
Aya Pouye, arrived Monday in the early evening in Dakar from Bamako, was welcomed with great fanfare by the former female basketball players, the authorities including the Director of the Office of the Minister of sports among others.
O.DIARRA (ATS-SENEGAL)