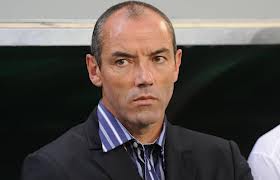 Who will be the next successor of Jean- Paul Nkono at the head of the selection of Cameroon? The fécafoot opened the candidacy dossier on the instructions of the Minister of Sports. The post of the national coach of the Indomitable Lions raises many lusts. Local and foreign technicians have postulated.
Among the dossier are included the following names:
Bonaventure Djonkep, Etienne Sockeng, Ngwéha Ikouam, Pierre Njilli or Jules Nyongha and expatriates like the French, Luis Fernandez, Paul Le Guen and Pierre Lechantre, (the latter two already familiar with the job), the Belgian Tom Saintfiet and the German Volker Finke.
"A committee will be responsible for the analysis of the dossier to select the three (03) best candidacies for the appointment of the holder of the pos and possibly two (02) to the position of Assistant" according to a statement by the President of the Fécafoot .
While the call for candidacy is launched voices are being rising to keep the current coach. Joseph Antoine Bell was the first to climb to the battlements!