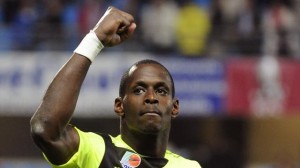 Troyes, red lantern of L1, still has a small hope of keeping after his victory at Rennes (2-1).
This is the first win outside for the Trojans this season. Despite his victory in Britain, Troyes seems doomed. With six points behind the first non-relegation it is required an incredible series for ESTAC to dash off.
With this success, Yohann Thuram thinks that ESTAC is not yet dead and can dream of keeping. "It is sure that this is deliverance, it's good for morale and it is a special joy because we had never won outside. It should be used to continue, we make a race against the time it takes to win, "was delighted the ESTAC Guadeloupian goalkeeper , in the columns of L'Equipe.