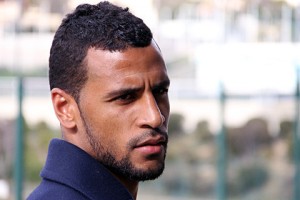 Since its defeat in Paris (0-2), Olympique de Marseille loses no more!
The men of Elie Baup do not practice a spectacular game, but the points add up and this is their sixth game without conceding a goal.
This Saturday the Phoenicians travel to Britain to face Lorient in a match counting for the 34th day of Ligue 1.
This is an opportunity for Alaixys Romao to rediscover his former teammates. The Togolese had landed on the old port during the last winter transfer window.
Since his arrival on the Canebière, the hawk has earned a place in the midfield of Marseille. The Togolese international acts as a wiper at the Olympian defense. Thanks to his presence, OM remains on six games without conceding a goal.
Before welcoming OM, the Lorient goalkeeper Fabien Audard remembers his former teammate. In the columns of La Provence, he spoke about the loss of Romao.
"He does not escape, if we must engage. He made a lot of technical progress. He was at an age to go and see something new in a big club. When a player of that quality goes, we necessarily miss him, but this always special to Lorient, we lose leaders, but we still succeed. "