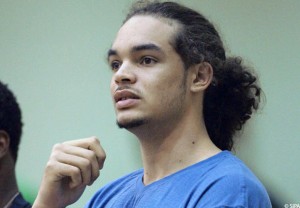 After having missed the first game, the Bulls equalized in 1-1 in their series with the first round of the playoffs against the Brooklyn Nets.
Joakim Noah participated in this victory of Chicago. In the last quarter, the Franco-Cameroonian wakes and his activity will make the difference. The Tricolor is always in trouble with his foot injury. He warned that he would play despite the pain.
After the game, Noah confirms that it is a hell to play with an injury. His staff decided to limit his playing time to 25 minutes, but the pain remains strong. Despite this pain, Noah does not intend to forfeit the coming matches.
"The plantar arch, it sucks … It is as if you had needles underfoot," he said on CSN. It's not easy, but ultimately you have to do with because we worked hard during the summer and during the season to get there (…) I try to stay focused and I'm already happy to be able to be on the field. "