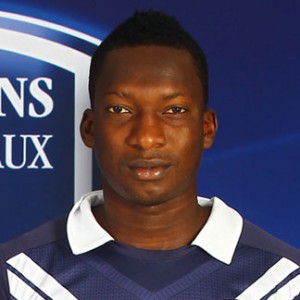 Bordeaux does not neglect the championship.
The Navy Blues expect the 7th place in League 1. On Saturday, Abdou Traore and his teammates have beat Reims at the 35th day, to keep their chance to win a ticket to Europe. Bordeaux wants to play well the final sprint of the League 1 to finish the season on a high note.
The Girondins are aware that the final spot beyond this 7th place will cause a shortfall for President Triaud and this result will worsen the deficit of the club.
"There we have to win every game to finish in the best place possible. I think it is possible to win the six remaining games. If we believe thoroughly in Europe and we go out victorious from our last meetings, we still have a chance to finish fifth or sixth, "admitted the Malian Abdou Traore on the club's official website.