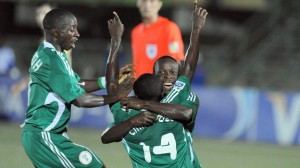 Twice winners of the U-17 Football Africa Cup of Nations (2001 and 2007), Nigerians cadets are in the footsteps of their elders, triple winners of Seniors Afcon.
The performance of Nigeria on the continent is not surprising. The Super Eagles are much more present in the training of young players. Ongoing training of youth teams well attended with coaching and program developed in the standards.
The players of the selection of seniors have evolved in almost all teams of young people. From Taribo West through Taye Taiwo until Emanuel Ameniké, the selection of young Super Eagles experienced renowned Nigerian players. Today it is the turn of Isaac Success, current top scorer in the 2013 Afcon in its category with 7 goals and Keleichi Iheanacho (5 goals and second top scorer) to talk of their talent in the training of cadets.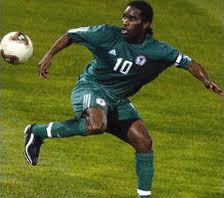 Inexhaustible attic of young players, Nigerians serve as an impressive morphology with a system that is based on a relatively short English game, as most shows. The heyday of Sunday Olysée, Daniel Amokachi, Jay Jay Okocha, Victor Okpara, Emmanuel Amunike, Stephen Keshi not forgetting Nwankwo Kanu who has delighted the world with a formidable technique.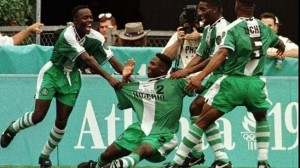 Most of this generation was part of the campaign for the Atlanta Olympics in 1996 that struck Argentina in the final.
Currently, the young guard doesn't want to be intimidated by other teams. Relying on his strength and determination, she thinks, as already in 1985, 1993 and 2007 to return to the fold with the trophy of the 2013 edition held in the UAE. For now, the technical staff is targeting the African trophy their third on the continent to match the selection of seniors, recent winner of the Afcon in South Africa. And it must pass through the Ivory Coast, also qualified for the final of the 10th edition.