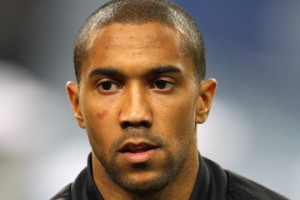 Manchester City has had a disappointing season.
The Citizens were dethroned in Premier League by their rival United.
Similarly, Skyblues were eliminated in the group stage in the Champions League. City could save its season and take comfort in the Cup. Gael Clichy and his partners are qualified for the final of the England Cup.
This Saturday, Clichy and his teammates will face West Ham on behalf of the 35th day of the Premier League. They intend to finish the season with a flourish. Before this meeting, Clichy confided in the columns of Parisien. The Martinique is back on the season of his club. The French lateral has expressed his regrets.
"Recently, against MU (2-1) and Chelsea (2-1), we found the Manchester City of last year. When we play like that, nobody can lead us into trouble. Why didn't we evolve like that all the season? If Manchester United is champions it is not because they are better than us, but because of their consistency. They won games without being good. We, we lost points stupidly. Overall, there was a lack of rigor and of the desire to hurt the opponent, "he said.