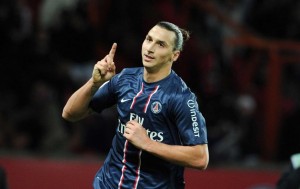 Funny atmosphere at PSG today! Fortunately, the club is assured of his champion of France title 2012-2013!
Zlatan Ibrahimovic is sick. He suffers from a virus and did not participate in the training of PSG on this Friday morning. The Swedish striker is uncertain to play the next championship game Sunday against Evian TG.
Lucas is also missing this morning he is injured to his ribs-
Finally, Carlo Ancelotti has decided to pack his bags! He is announced at Real Madrid, Juventus or Manchester City!
He who wanted to stay at PSG must decide …