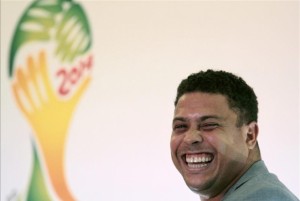 The weight of age visibly diminished nothing from the quality of former players. The Frenchman Zinedine Zidane is the perfect example.
But when we are called Ronaldo and we have some issues of weight at the end of our careers, it is not obvious. And yet, the former Brazilian top scorer proves that he still withholds good things.
Saturday at the inauguration of the new Maracana stadium where the games of the next 2014 World Cup will be held, Ronaldo entertained during an exhibition match between his friends and those of Bebeto (8-5).
The former Madrid simply chained the flip-flap (technical procedure requiring a flexible ankle) and a left-footed shot that has left no chance to the opposing goal.
Look for yourself:
[youtube]http://www.youtube.com/watch?feature=player_embedded&v=RKTsK_bpsg0[/youtube]