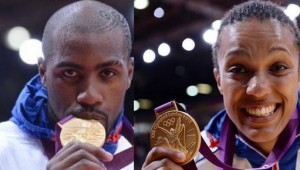 Having become on Saturday, triple European champion of judo in the heavyweight category, Teddy Riner was also the best European judoka of the year 2012.
On the sidelines of the European Championships taking place in Budapest, the French giant has been designated the European judoka of the year by the European Judo Union.
The distinction among the ladies returned to his compatriot Lucie Décosse.
The two West Indians dominated their category (editor's note, for Décosse 70kg and 100 kg for Riner) during the London 2012 Olympic Games by winning the gold medal.
Next big event for Guadeloupe and the Guiana, the World Championships in Rio.