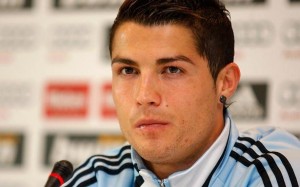 At 24h to an important match against Borussia Dortmund in the Champions League, it's a story that might upset the peace in Real Madrid. On Sunday, the British newspaper The Sun published revelations from Andressa Urach, the most beautiful Brazilian with the most beautiful pair of buttock. The latter admitted having had sexual relations with the Portuguese star Cristiano Ronaldo, just 48 hours before the first leg in Germany.
A meeting which eventually turned into a nightmare for Mourinho's men rolled with a 4-1. On his official Twitter account, Ronaldo denies all these claims. However, he admits being in the same hotel as quoted by Miss BumBum, Villa Magna, giving an interview to the journalist Manu Sainz. "I just want to say that I was actually at the Hotel Villa Magna, April 22 to give an interview to Manu Sainz, something that the journalist himself is able to corroborate. All the rest is pure fiction and lie, "he has unleashed on the social network.
Even more surprising, the former Manchester United player released this denial a day before the Sun article, confident having been informed of the publication of the topic the following day.
Cristiano Ronaldo injured in the first leg of C1 resumed training on Monday. He should keep his place at  the Santiago Bernabeu on Tuesday.