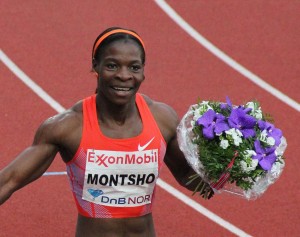 Amantle Montsho is back at the Gabriel Tiacoh international meeting held at Felix Houphouet-Boigny Stadium (Abidjan, Ivory Coast).
The Botswanese finished the lap with a time of 50" 14. 400m world champion, Montsho made a sensational return as she establishes this time with the fastest time of the season in the 400m.
She forestalls the Senegalese Fatoumata Diop (53" 63) who improves her personal record of a second.