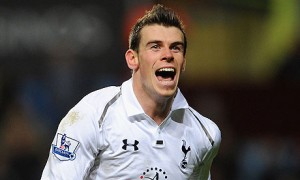 The teammate of the Togolese Sheyi Emmanuel Adebayor, Gareth Bale has been voted the best player and best young player in the Premier League on Sunday.
The 23 years old Welsh international has thus entered into the circle of players who won both awards in the same year. The Spur is the third player after Cristiano Ronaldo in 2007 and Andy Gray in 1977.
He has scored 19 goals this season that to say six less than the Dutch, Robbin Van Persie of Manchester United. He is obviously in the model team of the Premier League. However no African is included in this eleven.