Another weekend of football. And as usual, Africans proved good. Some little better than others. An overview of the 5 major leagues.
England
Yaya Toure was again crucial to the victory of Manchester City over West Ham. While his team was in trouble with a one-goal lead, the Ivorian scored from a fine shot the goal of the 2-1 victory against the Hammers. This is his sixth goal of the season.
Everton remains in the race for Europe and C1. For this they have to say thank you to their South African, Steven Pienaar, author of the only achievement in the game against Fulham.
Beautiful victory of West Bromwich Albion over Southampton 3-0. Note the goal of the Belgian of Congolese origin, Romelu Lukaku.
Italy
AC Milan back on the podium of Series A after a 4-2 victory over Catania. The Italian striker of Ghanaian origin Mario Balotelli scored a goal in this game.
Spain
No African scorers.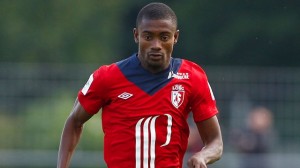 France
Salomon Kalou is still as hot as coals. Every weekend, his performances confirm his revival since the Afcon. Last Friday against Sochaux, the Ivorian scored twice (his 9 'and 10' goals of the season). A benefit that is not enough for the Danes held in check by Sochaux 3-3 thanks to the reducing of the score by the Malian defender, Cedric Kante.
A saturday Evening difficult for the Africans of Montpellier. Opposed to Ajaccio, the Moroccan Younes Belhanda first missed a penalty before seeing his compatriot El Kaoutari be expelled. In response, it is the Kenyan Dennis Oliech who scored in the stoppage time to allow the Corsicans to believe in maintenance.
Rennes finally wins after a series of six games without a win. This thanks to the opening of the scoring of the young Franco-Malian Abdoulaye Doucoure against Brest (2-0). His first achievement in Ligue 1.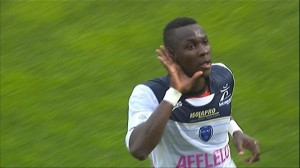 The Rhone derby has not smiled at the Gabonese Pierre-Emerick Aubameyang. Visibly tired by the accumulation of matches, Etienne crossed off as a shadow. It's his Franco-Central African teammate, Kurt Zouma who opened the scoring before the equalization of Gourcuff. Final score 1-1 against Lyon.
Mohamed Yattara has thought of paving the way for success to Troyes on Sunday against Nice. But the Guinean was too lonely. Final victory for Nice 3-1.
The Tunisian Saber Khlifa saw red in the defeat of Evian against PSG (0-1). This after a brawl that broke out at the end of the game.
Germany
Mohamed Abdellaoue was heavily involved in the 3-2 victory of Hannover over Greuther Fürth. The Moroccan opened the scoring for his team.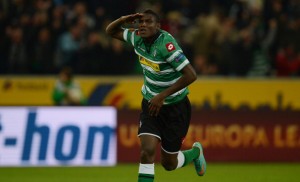 Second achievement in Bundesliga this season for the Germano-Togolese Peniel Mlapa. A goal unfortunately insufficient for his team of Möchengladbach beaten 3-1 by Wolfsburg.