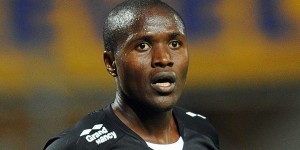 Big surprise this morning in Bordeaux during the training session. The Cameroonian Landry Nguemo was present.
While they announced the end of his season, the midfielder appeared in better condition. He who had to spend the last three months to cure a knee sore.
Nguemo has participated in "the entire workout, even taking part in the opposition, before offering a series of sprints, along with those who have less played lately," reports the newspaper Sud-Ouest. But it is too early to see him aligned in a top match. So he will be out next Friday against Saint-Etienne.
His last match with Bordeaux dates back to January 23 in the Coupe de France final against Moulins (2-1).