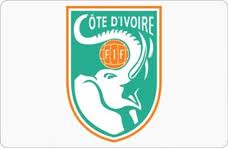 Officials from the Ivorian football federation were said to have been in The Gambia to inspect the Independence Stadium facilities and hotel sites in the country for the 2014 World Cup qualifiers.
The Scorpions of Gambia host the Elephants of Ivory Coast in June for their Group C second leg in the fight to book a slot for the Brazil 2014 World Cup.
And ahead of the game, the two Ivorian officials have inspected and declared pitch facilities as satisfactory according to the Gambia Football Association's Mbaye Gaye who led the visiting around on the tour.
The Ivorian national team are expected to be lodged at the Atlantic Hotel in Banjul and Africa Top Sports understands that an advance payment had already been paid.
"They [the Ivorian officials] said the dressing rooms and stadium facilities are okay and in good condition and there were no complains," Mr. Gaye said yesterday.
An Ivory Coast delegation of 53 is expected to land in the country for the game. It could be recalled that Gambia lost 3-0 to the Elephants during the first leg in Abidjan – a game striker Didier Drogba controversially missed.
Gambia coach Luciano Mancini and his charges are rooted bottom of the group bossed by Ivory Coast with Tanzania second and Morocco as third. The Italian faces a tough task of sailing through with only a single point picked.
Gambia has not won a single qualifier match since Mancini took over from Peter Bonu Johnson as gaffer after five matches.
Modou Lamin Belay