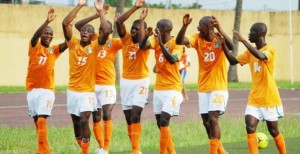 Ben Koffie, the former President of the Ghanaian Football wants to seize FIFA on the success of the Côte d'Ivoire after the final of the African Cup of Nations of soccer.
Koffie is challenging the ages of certain Elephants. This procedure should also aim Nigeria.
Note that before the competition, three players from each of the two countries have been sent home for defrauding their ages. And this is thanks to the MRI test.
In the final, the Ivory Coast had dominated Nigeria after the meetings of penalties (1-1, 5-4). Dominated by Nigeria 6-1 and a draw with Ivory Coast (0-0), Ghana was eliminated after the group stage.