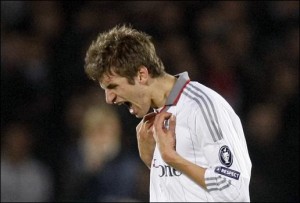 The humiliation till the end! Barcelona will long remember the semi finals of the Champions League against Bayern Munich. Crushed 4-0 Bayern, a week ago, the club wanted a return match today!
This is humiliation! It is Bayern which leads by 3-0! Unheard of!
It has been seven to 0 on all two games!!
The Germans opened the scoring early in the second half-time by A. Robben (48th). And G. Piqué (72 against his side) T. Müller (76th) scored in the underfoot two other goals!
Can Barcelona save his honor?
To be continued!