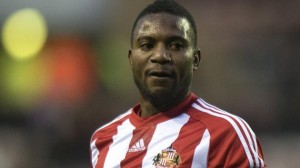 The supporters of the Squirrels of Benin can reassure themselves. Sessegnon is not injured. But he will not play again in the Premier League till the end of the season. The fault of a red card collected Monday during the match against Aston Villa.
Sessegnon had tackled the Franco-Malian Yacouba Sylla. An act deemed dangerous by the referee who directly brandished him a red card. Tuesday, Sunderland, the club of the Beninese has appealed this decision. The Disciplinary Committee of the FA that has worked on the case on Wednesday rejected it. During this meeting, the Black Cats were beaten 6-1 thanks to a triplet of Christian Benteke.
Sessegnon will therefore serve a punishment of three matches, corresponding to the number of remaining matches in the season for Sunderland. In difficulties in the league, the former Parisian manager, Di Canio who is fighting against relegation will miss him.
You should understand: for Sessegnon is the holiday before the time!