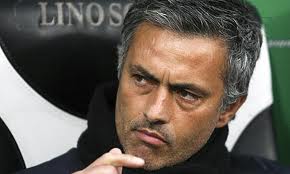 The return of Jose Mourinho in Stanforbridge to take over Chelsea is being achieved.
In a telephone conversation, the Portuguese coach had suggested to the representative of Robert Lewandowski, Maik Barthle not to let his player of Bayern Munich remain there. These remarks were reported by one of the leaders of Bayern Munich, Karl-Heinz Rummenigge and relayed by the lainformation.com website.
Still according to the same source, the special one wants to associate the Polish striker with the Colombian Falcao the Atletico Madrid player.
Poland's Robert Lewandowski made the show in the first leg by achieving a fourfold and becomes the only player to achieve this feat in the Champions League.
The technician would have made the decision to coach Chelsea again, because he said he is loved in England.
But nothing is agreed in advance. And it would be difficult for Chelsea to attract both players, if it is not qualified for the Champions League next season.
Currently third in the standings, it remains 4 days for the teammates of the Senegalese Demba Ba and the Nigerian Victor Moses to hang a qualification.