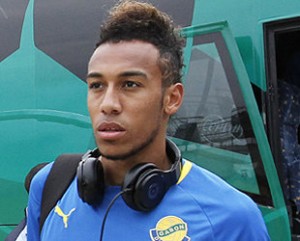 Pierre-Emerick Aubameyang living may be his last hours in the Forez.
Italy wants him back; England and Germany are calling him. But if the Gabonese Panther remained at Saint-Etienne? The implausible assumption at the beginning of the year could become reality.
The Greens have won the League Cup, synonymous with qualification for the Europa League. In addition, Etienne is a moving towards the podium synonymous of the qualifying for the Champions League.
Similarly, the Etienne fans do not want to see their top scorer leave the Cauldron, following a survey conducted by Envertetcontretous.
To the question "Which player is necessary to keep this summer?" 655, responded Aubam, 501 wanted Ruffier and 207 say Brandao.