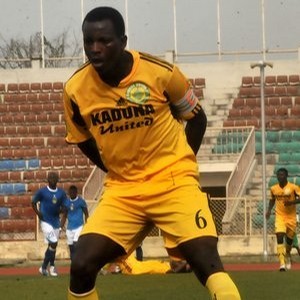 The Nigerian Army has announced plans to host the first ever Combat Sports Championships in Kaduna from the 20th of May with the aim of discovering talents in boxing, judo, wrestling and teakwondo.
The Nigerian Army will on May 20th, 2013 declare open a combat Sports championship at the old Nigeria Defence Academy in Kaduna.
The event which is the brain child of the Chief Of Army Staff, COAS, Lt Gen Azubuike Ihejirika is directed at discovering talents that would see Nigeria return to her lost years of sporting glory.
In line with the directive of the COAS and to make the dream of sports revival come true in the Nigerian Army, the new Director of Physical Training and Sports, Brig Gen Shehu Yusuf says he is determined to make good the promise of the COAS by bringing out the best in officers and men.
The event which is being put together by the Directorate of Army Sports will among other things identify budding stars in various combat sports that would be enhanced through training.
According to Brig Gen Yusuf, the Nigerian Army is determined to revive sports. "We've viewed Nigerian sports and seen that the combat sports is where the Nigerian Army has shown proficiency and that's why the Chief Of Army Staff has approved the organization of the Combat Sports which includes Boxing, Taekwondo, Judo and wrestling among the various Commands. The Combat Sports holds from May 20 – 24, 2013 at the old Nigeria Defence Academy site, Kaduna."
Brig Gen Yusuf, who is the former Commander, 13 Brigade, Akim Barracks, Calabar, Cross River State is the first vice president of the Nigeria Squash Federation and has been responsible for hosting various squash championships and seminars as well as ensuring the participation of Nigeria's senior and junior squash teams to South Africa and Namibia noted that he is ready to bring his wealth of experience as a sportsman and administrator to bear and ensure a smooth run of the event.
"The Nigerian Army is hoping to discover talents through the Army Combat Sports and we're not just stopping at identifying the talents but would go ahead and nurture them to stardom through camps and competitions with clubs and national team athletes. The Nigerian Army is looking forward to seeing these athletes at the next National Sports Festival, the African Championships, the All Africa Games, the Commonwealth and Olympic Games."