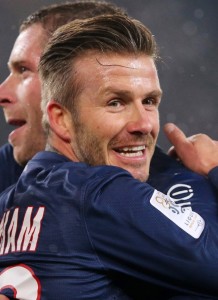 But what is the fate of PSG? Sunday, the Parisian club can win his third title of champion of France this weekend if they win at home against Valenciennes and that OM loses.
Completed contract so, even if the club came over Evian in Coupe de France a few weeks ago. And he showed that he was still far from a Barcelona in the Champions League, itself far from a Bayern Munich – 7-0 on all the two games!
Yes, PSG should be satisfied with its season. It is about to implosion. The climate is such that the last match of PSG ended in a general fight against Evian – Review the video!
Qatar will remain and continue to invest. But Carlo Ancelotti announced that he would not stay, he will leave, undoubtedly for Real Madrid. Who will replace him? Jose Mourinho, but what has he done in recent months? Arsene Wenger? A little on the sidelines also. PSG is taking a big risk!
Zlatan Ibrahimovic wants to leave, and he even announced that he would pack his bags probably for Juventus. He wants to be loved. He was giant throughout the season, and France was often rude to him …
Jérémy Menez feels good at PSG, he wants to stay but only if he can play! But he spends his time on the bench! What a mess! So, it is in Monaco that he will maybe bounce …
Now remains the case of David Beckham: even if he plays for associations, he has not left his mark on one game and did not score a single goal. His evenings at Bristoll will end up costing dearly to the Parisian club. We're talking about 15,000 Euros per night! He wants to stay … but behind the scenes anyone wants him again. He was made the buzz and sales of jerseys …
PSG has never been so rich and strong! And curiously so fragile!