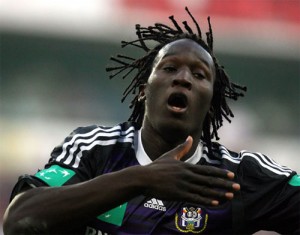 According to Completesportsnigeria.com, Romelu Lukaku claims he was inspired as a youngster by PeterOsaze Odemwingie's exploits in Belgian football as he homes in on the Nigerian's record 15-goal Premier League haul.
Lukaku needs just one more goal to equal the number scored by his Albion team-mate two seasons ago.
Odemwingie has barely featured in the latter half of this season, mainly as a result of his well-publicised transfer and Twitter sagas, and he also missed Sunday night's end-of-season dinner.
However, Lukaku has fond memories of his time watching Odemwingie in action for La Louviere between 2002-04.
Lukaku, 12 years younger than Odemwingie, watched his colleague score nine goals in 44 appearances for the 'Wolves' during his time in Belgium before his move to Lille.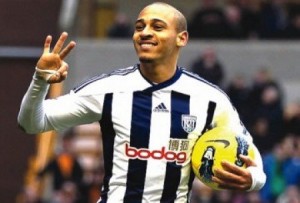 "I've known about Peter since I was very little because he was playing in Belgium and I saw him on TV," said Lukaku, who is on a season-long loan from Chelsea. I told him about the goals he scored in Belgium and he said 'you really know me'.
"He was a good player in Belgium and France, and in Belgium, especially in Brussels, we follow the French competition. I knew him and knew who he was and when he came to England I knew he would do some damage here".