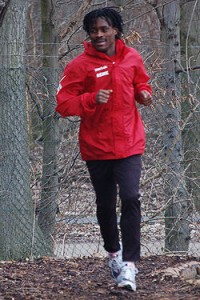 Ghana international Derek Boateng says he will stand by his pre-contract agreement with Greek side Olympiakos rubbishing claims that he is in talks with Fulham.
The 29-year-old midfielder, who is fighting his Ukrainian club Dnipro Dnipropetrovsk at FIFA, has already agreed a deal to join the Greek champions in the summer but reports in the English media this week claim that Boateng has started negotiations with Fulham to join them in the summer.
The report in the English media forced Olympiakos officials to ask Boateng to confirm whether he is in talks with Fulham but the Ghana midfielder has told the club's management that he will stand by his agreement with them insisting he is not in contact with Fulham.
Boateng told the Olympiacos management: "I give you my word; I have not signed up to any group. Neither Fulham nor elsewhere. The agreement I have with Olympiakos is valid."
Derek Boateng is expected to return to Greece latest Friday to resume training with the most successful club in Greek football history
Modou Lamin Beyai